Interview with Vlogger Abhijith
Abhijit, One of the famous YouTuber from Kerala.His youtube channel name is Abhijith Vlogger, managing movie review, travel topics.Today we are going to interview Abhijith.Today, Let us ask a few questions to Abhijit.
What is Vlogger? Why is the Channel called Abhijith Vlogger?
A Blogger is someone who writes blog posts on the internet and Vlogger means someone who makes videos on the internet. The expanded term of Vlogger is actually Video Logger. And that's the reason we have the name Abhijith Vlogger. As of now, Movie reviews are the main topic on the channel. But I do other types of videos also based on peoples responses.
Since the topic is movie reviews… I do get so many good responses as well as bad responses. But until now I have got more good responses than bad ones so I am continuing as long as I have it.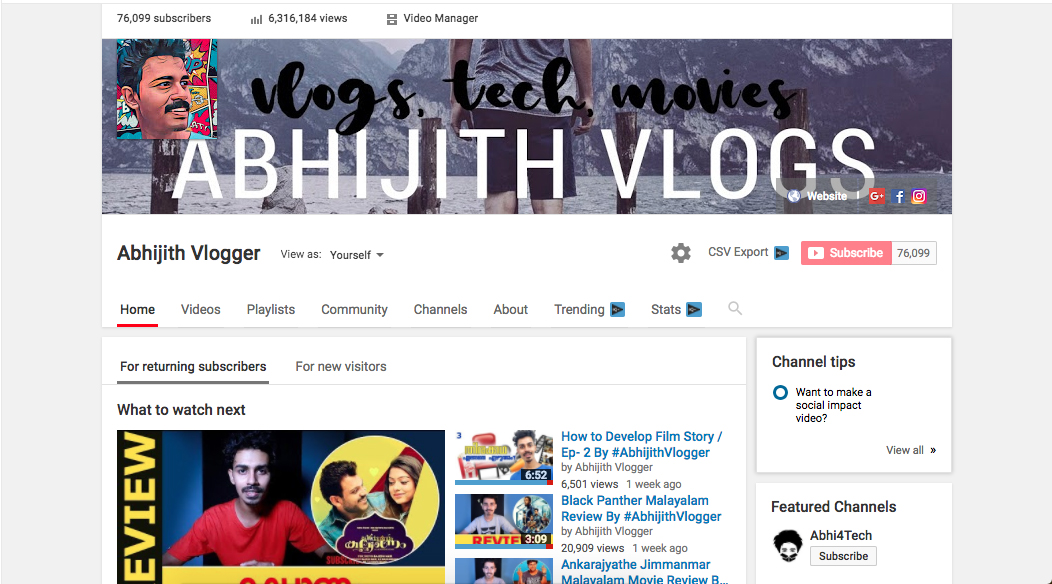 What brought you into this?
While I was in high school I attended a career guidance class. And that made me realize I am interested in working in a media/entertainment field. I was an average student I use to follow as many movies as I could and I use to collect the posters and all. They are mainly about filmmaking and all.
Then what did you learn?
After +2 I asked my parents if I can learn animation and graphics. They said you can do anything you want but only after degree. So unwillingly I went to get the degree application form… to my surprise, I came to know that they had a degree course for animation and graphics affiliated with MG University. So I met the director of the college and he started explaining about the course. I told him I know all this but if I bring my parents to you will you help me convince them? He smiled and said to bring them. So he helped me convince my parents and I joined the course. So in 3 years, I learned somethings about the media and entertainment field and then slowly my interests started going all over the place. I got really interested in Film Editing, Direction, Photography etc.
What was the reason for you to make a channel like this and why movie reviews?
One of my close friend gave me the idea for a channel like this. He came up with the concept and all. I am not going to name him for now as we all still prefer to keep him anonymous. Even he wishes to stay the same as of now. Then my cousins helped me a lot to in the journey.
Then my parents stood with me all along the journey. They bought everything I asked them for the production. And sometimes they even mock me. But they are always there with me.
I still don't know how to review a movie properly… if you ask me what I do is a movie review? I still don't know… But I know one thing… That my reviews are simple so people can relate quickly. I am fortunate to have a good set of followers on the channel. They are the people who helped me grow and they are the promotion for me always. The visual of the view count going up is the thing that pushes me to do the next one. I have a passion for movies. But recently as I ventured into vlogging. I am enjoying that… So as the channel name suggests I am slowly concentrating more on Vlogs. As I said in the beginning. The channel was promoted by people alone. We have never gone to anyone for any news articles or blog articles anywhere. All of the promotions were by mouth by followers. So I take feedback from them and make changes according to that.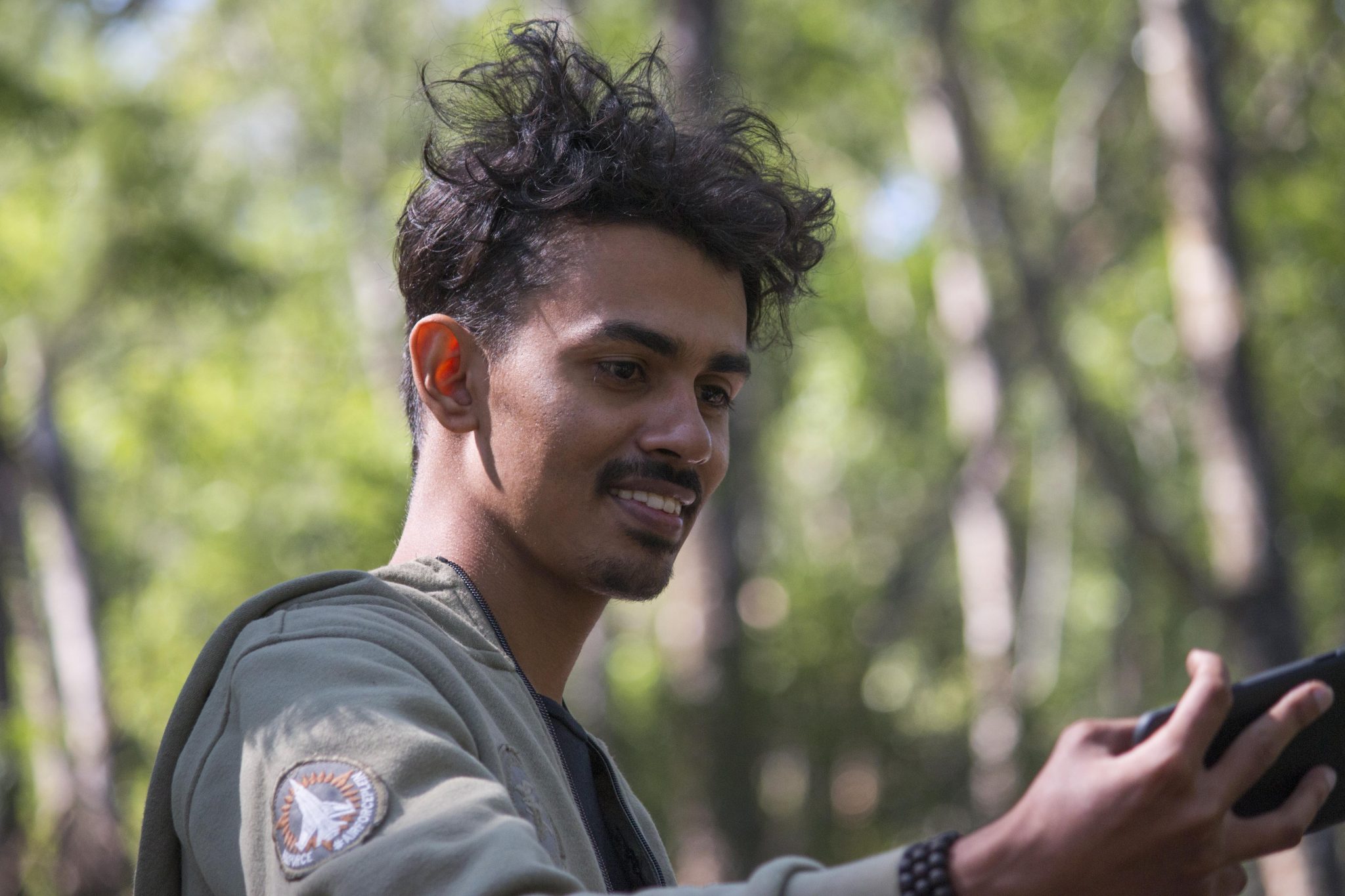 Do you have any other work on top of this?
Well, that's the tricky part. It's really hard to tell precisely… For example, I do video editing, Photography, Graphic Design, and animation. So it depends on the situation and as long as it's in the visual media field.
What are the future plans? 
Well, there are so many… My dream is to upload a video daily… unfortunately, I don't get the time to do it. so it stays a dream as of now. But we are doing all the necessary homework in the background to get it started by this year itself. It's tiring and thrilling at the sometime. And as I said the followers will push us forward when we give them what they want… So yeah… Thank you for all the positive and negative comments. I am trying my best to improve things….