One Of The Best Hill Station In India
The Ooty is a beautiful local city in Nilgiris, Tamil Nadu. It is the capital of the world famous Nilgiris district and One Of The Best Hill Station In India. Ooty is known to as the queen of Hill stations, due to its green valleys and mountains.Ooty has the most beautiful hill stations all over the world. The misty mountains and fragrant eucalyptus trees are the two factors reflect the beauty. The city has a comparatively humid climate than the other parts of the state.
>>Wayanad Tourism New Official Promotional Video
>>Famous Toddy Shops In Kerala 2016
The main attraction of Ooty Hill Station-One Of The Best Hill Station In India
Ooty Boat Jetty is one of the most popular sites in Ooty. The boat jetty is home to numerous local stores and street sellers. Various local products including homemade chocolates are sold there. Various traditional food crops including carrots and apples are available in their store. Boat jetty is also one good site for photo sessions. The place is well managed by the local functioning body. The receiving area is decorated with various trees and flower plants. The staffs are mostly local natives.
The Ooty lake spreads over a wide area in width. The eucalyptus trees smile at us from the banks of the Ooty lake. The main sport over Ooty lake is boating. Small and big fiber boats are available to tourists. Small boats give us the privilege to ride along with our friends and dear ones. The operation of the boats is quite easy, it uses the conventional pedaling technique. One boat can occupy a maximum number of 4 peoples on-board. Photography and videography are also open to tourists. So that you can capture each and every moment of your trip.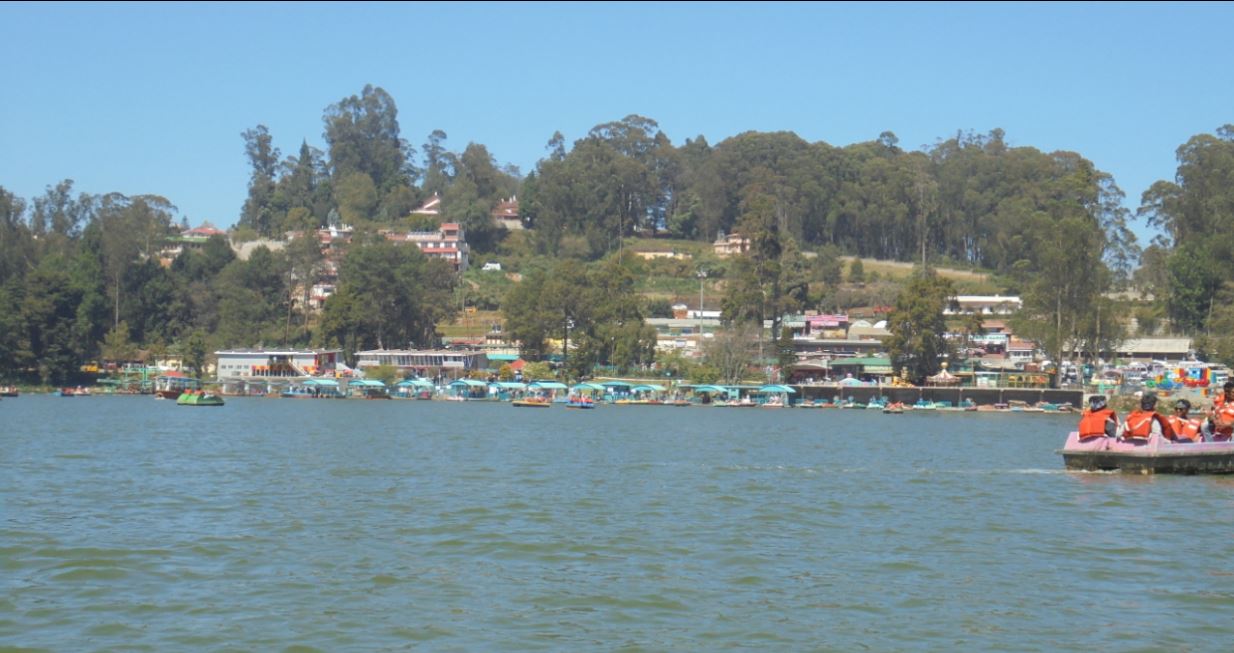 A miniature version of play area for the kids and elders are one of the other attractions of Ooty boat jetty. For those who love adventure, adventure sports like horse riding, trucking and much more is offered by nearby resorts. The place has a relatively large parking area. Ooty lake not guarantees us some exotic views but also gives us some good memories.
>>Which Are The Best Tourist Spots In Trivandrum-Kerala ,India