Migrate To Australia:Skilled Migration Seminar at Trivandrum on December 1st
More than 5000 urgent job openings in Australia in various industries,Migrate To Australia:Skilled Migration Seminar at Trivandrum on December 1st.
Immigration Hotspot, leading Australian Full-service Recruitment and Immigration firm is coming to India for assisting with any visa inquiry for Australia. The company is organizing the seminar to provide expert recruitment guidance and accurate immigration advice for people who are keen to migrate to Australia.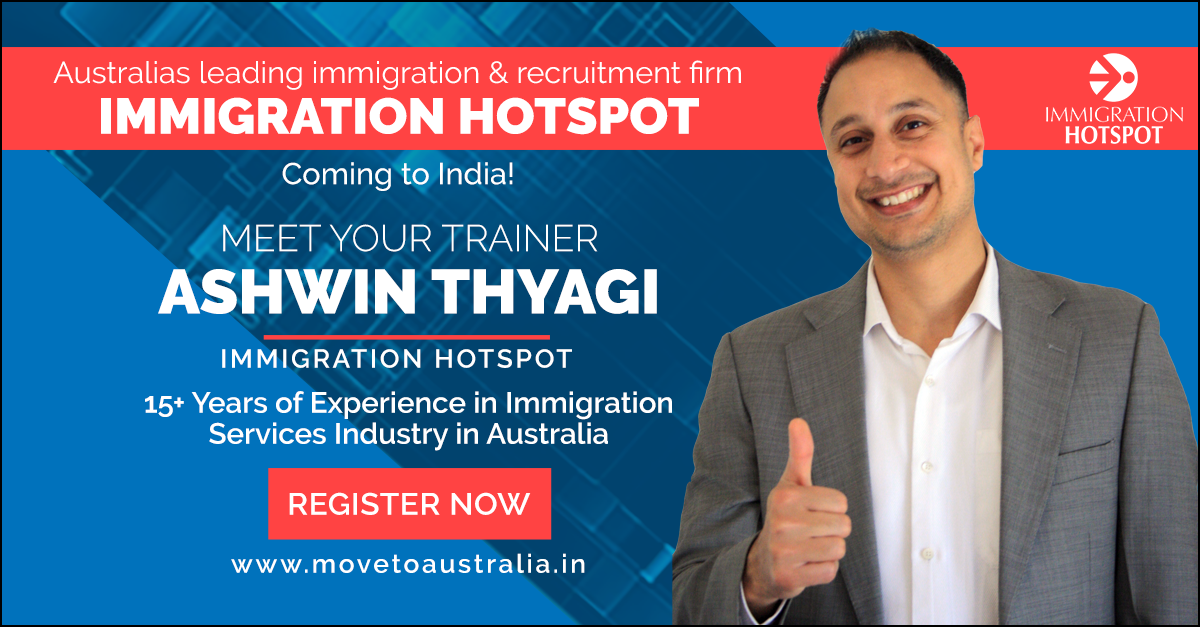 Immigration Hotspot is conducting a one-day seminar on 'Skilled Migration to Australia' on 1st December 2016 at Hycinth by Sparsa, Trivandrum, Kerala from 5:30PM- 7:30PM. Mr. AshwinTyagi who is an Australian Registered Migration Agent (OMARA) and a member of the Migration Institute of Australia (MIA) will be the presenter of the seminar. He also has 15+years of experience in international recruitment and immigration services industry in Australia. The seminar will be an excellent opportunity to get expert guidance on "Point test criteria" for skilled visas.
Top industries in high demand in Australia are: Information & Communication Technology: Software Engineer, Software Developer, ICT Business Analyst, Network Engineer, Systems Analyst, Analyst Programmer, Engineering – Civil, Telecom, Mechanical, Chemical, Electrical, Electronics, Hospitality – Chefs, Cooks, Director of Sales, Hotel Manager (GM, EAM, AGM, HM), Human Resources – Human Resources Director/ Manager, Training & Development Professional, HR Adviser, Nursing – Registered Nurse.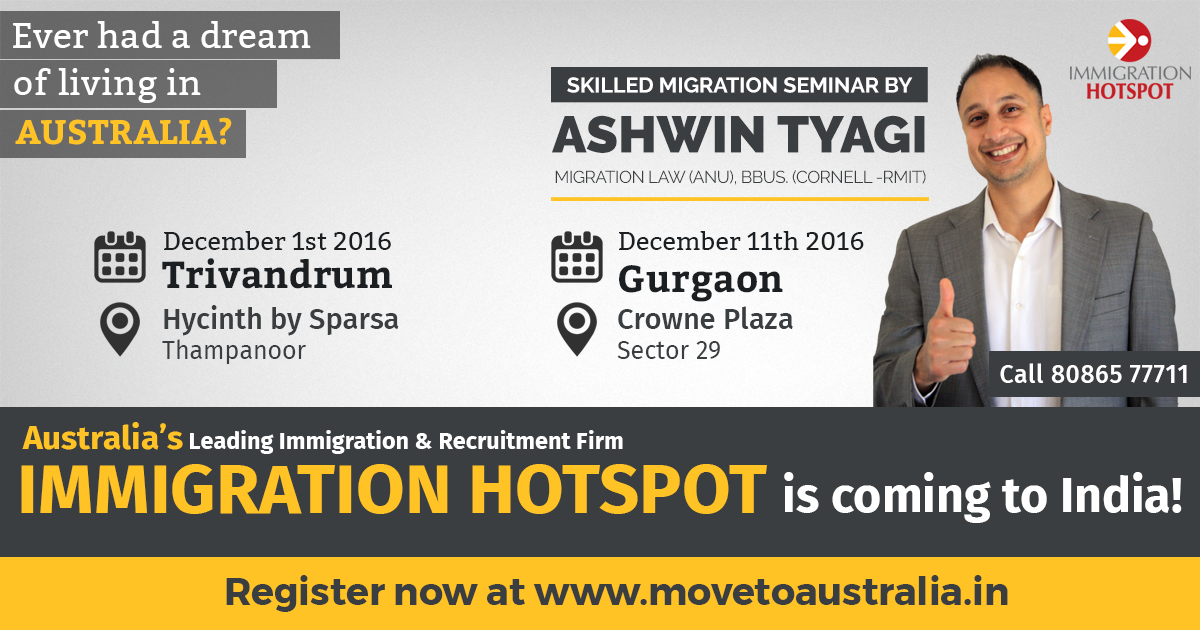 Are you a person searching for a job in these industries? It is high time to attend the seminar to discover the amazing opportunity ahead of you to lead a secure and serene life. Ashwin, Presenter of the seminar from Australia says, "Like most of my clients, I am a migrant who arrived in Australia about two decades ago. I look forward to assisting you to make your dreams of migrating to Australia a reality". Immigration Hotspot can make your dream of migrating to Australia a lot easier. Strictly limited seats so make sure your ticket before it is too late. For more details, log on to movetoaustralia.in or contact 9745477711.