Maruti Suzuki Introducing New Sedan Ciaz in April
The Maruti Suzuki is going to make another entry with the premium sedan Ciaz. The car got instant hit due to its technologies which were not tried in any cars in India. The engine which will get its extra power from electricity not only helped it to get more mileage but also more power. This awesome idea which was implemented into this car got so many attention and sold so many cars.
Now the car is getting more stylish and providing more features for its drivers. The main change happening into this model is exterior styling. The styling will be extending towards interior also. The design will get so many attraction due to the love of Indians towards the good looking cars. The changes will be happening in the front with new grills, fog lamps, LED daytime running lamp and projector headlamp. The designing also extending to the side also, the first attention catcher is the beautiful alloy wheels. The car gets the sunroof which is not seen on the main rivals of Ciaz.
ALSO READ: Suzuki Gixxer Price, Mileage On Road Price And Images
The black interior will be very neatly placed inside the car which will provide the passengers with so much comfort. The quality infotainment system which is in this model is placed neatly and the same settings which were seen in the previous model which got stored in the infotainment system.
The engine which presents in this model will be 1.4litre and 1.3litre and the new variant 1.6litre will be added to the new model if the reports are true. The new feature will come with the price, so the new variant will be little costlier than the previous model. The new model will be value for money and the car's performance will impress its driver.
From the Maruti Suzuki, the new variant will make tsunami's on the other brands.To know more about new Maruti sedan ciaz price,mileage,Images and Reviews Visit the official website of Maruti.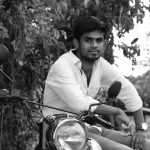 The article is written by shameer shareef.He is the founder of techi hits and also a Digital Marketing Consultant & Blogger.
Read The latest article from techi hits: 5 Tips to secure internet banking by Hemanth joseph