How To Use New UPI App BHIM To Send And Receive Money In India
How To Use New UPI App BHIM To Send And Receive Money In India.Recently our Prime Minister Narendra Modi will be introduced a new UPI Payment app for generating a cashless digital economy in India.BHIM is that new UPI app developed by National Payments Corporation of India.BHIM will provide fast, secure and Reliable cashless payment in India through UPI.The application will be different from other UPI applications.BHIM will have the simple user interface and simple registration process.The application will be new in the market.Because that BHIM will be showing some bugs.The biggest problem with BHIM is the OTP generation in the registration process will show error.The bugs will be fixing soon.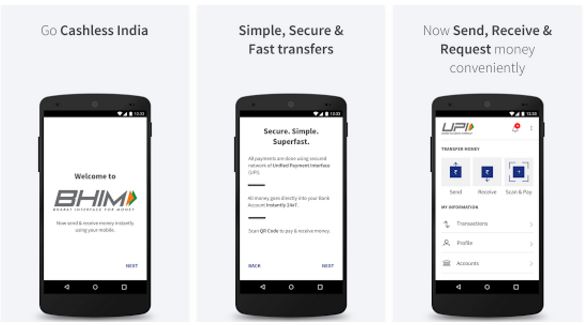 How BHIM will Work?
You need to register your bank account with BHIM and generate a UPI PIN for bank transaction.Our Mobile number will be the payment address.You can receive money by using your mobile number as payment address.The application will be utilised adhaar card number for the cashless transaction.BHIM will be not a wallet; the money will be direct send and receive from your bank account.
How to Download BHIM Application?
The application will be currently available only for Android platform.Android users can download it from play store.BHIM will be currently not available for iPhone users.BHIM will be coming soon in Other platforms.
How to use BHIM UPI App?
BHIM will be very simple interface than other UPI applications.BHIM will be using your mobile number for linking to the bank account.For using BHIM, instructions you must be registered your mobile number and adhaar number with your bank account.Open the BHIM application, follow the instructions and request for OTP.BHIM will automatically verify your mobile number by using the OTP.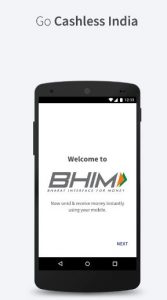 How to send and request money using BHIM UPI app?
For having sent money to another person, you need to enter the UPI address of the individual similar to "phone number @ UPI."You can also request money from a person by using UPI ID.
How To Check Bank Balance using BHIM UPI App?
You can also check bank balance using BHIM UPI App.Go to "BANK ACCOUNT" then select Request balance option to test the bank balance.Now it will show error.But will be fixed soon.
How To Send And Receive Money Using QR CODE?
QR  code will be the another simple way to send and receive money using BHIM UPI App.Merchants can download and print out the QR code and display it on the cash counter.Users can pay the amount by just scanning the QR code using the BHIM App with  Mobile camera.
Which Banks can be supported in BHIM UPI?
Allahabad Bank, Andhra Bank, Axis Bank, Bank of Baroda, Bank of India, Bank of Maharashtra, Canara Bank, Catholic Syrian Bank, Central Bank of India, DCB Bank, Dena Bank, Federal Bank, HDFC Bank, ICICI Bank, IDBI Bank, IDFC Bank, Indian Bank, Indian Overseas Bank, IndusInd Bank, Karnataka Bank, Karur Vysya Bank, Kotak Mahindra Bank, Oriental Bank of Commerce, Punjab National Bank, RBL Bank, South Indian Bank, Standard Chartered Bank, State Bank of India, Syndicate Bank, Union Bank of India, United Bank of India, Vijaya Bank.
Use UPI Apps and Digital wallets for cash transactions and make a Cashless economy as the part of digital India.
ALSO READ: ALL ABOUT BAJAJ DOMINAR 400