Famous YouTubers From Kerala
Today am planning to list some famous YouTubers from Kerala.Kerala is the gods own country.There are so many professional bloggers from Kerala.Also, there are some Famous YouTubers From Kerala.The smartphone users with better connectivity and affordable data plans are increased.According to the latest report, 300 million users have the smartphone with better connectivity with an affordable data plan.After the launch of jio, the data usage will again be increased.Youtube said they reached 180 million Indians on mobile alone.The youtube usage through mobile will increases 55 percent to 80 percent from last one year.This will effect in Kerala also.Now so many peoples started youtube channels and create content.The bloggers are also turned to vlogging(a blog with video content).
Also Read: How To Link Your Aadhaar Number With Mobile Number
The main subjects of Youtube channels from Kerala are Technology, Travel, and Lifestyle.So many are do vlogging as passion.Most of them are looking to earn money through youtube channel.The main monetization method for youtube is Adsense.The YouTubers From Kerala create contents in both English and Malayalam language.Some create content only in the Malayalam language.The Malayalam content will target for people's only from Kerala.The content in English will help to get worldwide viewers.
ALSO READ: Essential Smartphone From Andy Rubin, Co-Founder Of Android
Some of the Famous YouTubers From Kerala are listed here.The order will be not based on ranking.
1)Nirmal TV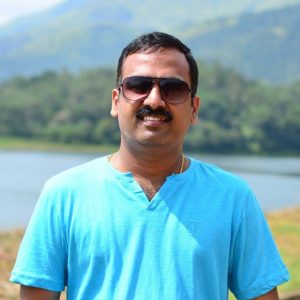 Nirmal TV is a technology-based YouTuber From Kerala.He started his blogging career in 2005 and shifted to full time blogging from 2010.He is a civil engineer then shifted to IT field.Techniqued is the youtube channel, started on Nov 29, 2006.
2)Sujith Bhakthan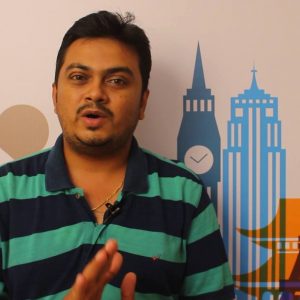 Sujith bhaktan is the founder of famous blog aanavandi.com and aanavandi Android app.He is a full-time blogger started his blogging life from 2008.He turned into as a Youtuber from August 1, 2016.He manages technology and travel based videos.His youtube channel is Tech Travel Eat by Sujith Bhakthan.
3)Aashin Thamy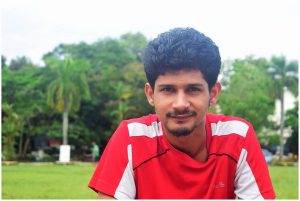 Aashin thampy is the Anchor of the famous youtube channel Flick Malayalam.He started working for flick Malayalam from Mar 3, 2017.The channel is owned by Teezonic Digital Makers.This youtube channel provides the review of cinema, short films and serial.The channel is based on the Malayalam language.
4) Shyamlal T Pushpan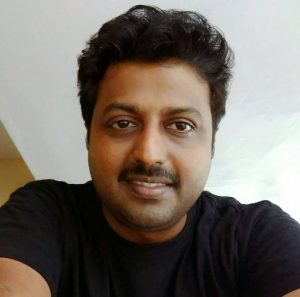 Shyamlal T Pushpan is basically working in the IT training and consulting industry from the last 18 Years.He started his youtube channel SHYAM LAL.T. PUSHPAN on May 1, 2010.This channel provides IT infrastructure relates videos in the Malayalam language.
5)Anish KS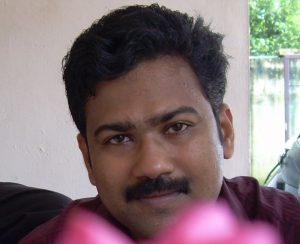 Anish KS is a professional blogger from Kerala.He started a youtube channel Organic Farming on May 18, 2015.The channel will provide organic farming video tutorials and tips in the Malayalam language.
6)

Ajith Narayanan H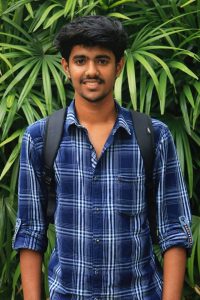 Ajith is a 21-year-old content creator. He's currently working on his new channel named 'Malayalam Tech'. Joined Youtube back in 2014 in order to upload guides & tech tutorials. He left the previous channel named 'Geek Street' having 11k Subscribers in order to make better content in Malayalam. He loves grabbing response from the Malayali audience. He finished his degree in Multimedia in this year & now planning to become a full-time YouTuber.
YouTube Channel Name: Malayalam Tech – മലയാളം ടെക്
7)Ebadu Rahman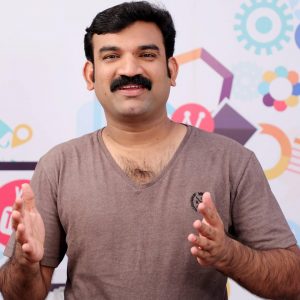 Ebadu Rahman is the owner of the youtube channel Must Tech tv.He started his channel on Jan 6, 2016.The channel provides Malayalam tech-related videos, mobile phone reviews, application reviews and videos related to the digital marketing industry.He is a YouTube-certified Professional.
8)Ratheesh R Menon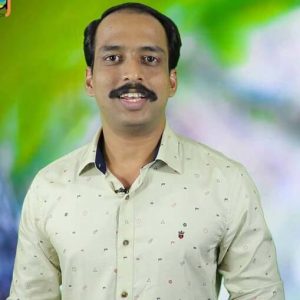 Ratheesh R Menon is the one of the famous YouTuber From Kerala.Ratheesh R Menon is the YouTube channel with more than 1.5 LAK subscribers.He shares Technology based videos in the Malayalam language.The Main audience of this youtube channel is Pravasi Malayalees.
9)

Justin Thomas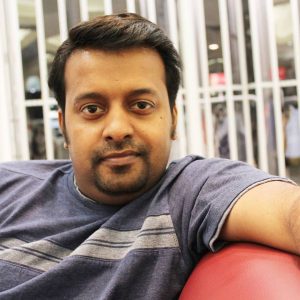 Justin ThomasThis channel has started by Justin Thomas, who is an Engineer and MBA holder with another Post Graduation from New Zealand. He started this channel with a long-term research carried out for more than 10 years on different methods to teach English. Also, he took contributions from British born native speakers, English professors, and New Zealanders and came out with his own method.
He claims that this is the world's easiest method to learn English through Malayalam language and no one has ever tried this unique method. He proves that even a 4th standard educated person can speak English if he is strictly following his method.
He never talks about or teaches you any sort of hardcore grammar rules and bookish English. He teaches you real spoken English and you will learn all grammar automatically without any hassle.It is a completely free course and he is adding new videos every week. He is getting
It is a completely free course and he is adding new videos every week. He is getting a lot of appreciation from Malayalis across the world as they are getting real benefit from this course in their job.Also, he replied to all queries and doubts from his subscribers. He also gives assistance to the students via his Facebook without charging anything.
10)Muhammed Haleel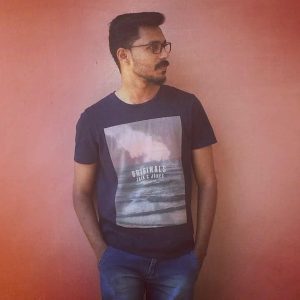 Muhammed Haleel (20 Years old) From Kerala. He completed Graduation Study from Calicut University at MES Kalladi College Mannarkkad. Now he is a full-time vlogger. ZMM tv is the educational Youtube channel.Channel is working progress.
11)Ayisha Abdul Basith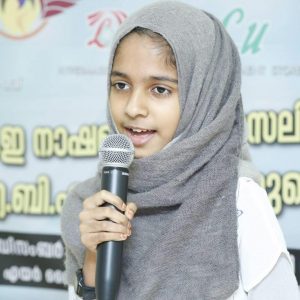 The young girl from Kerala lives in UAE, she does home videos on devotional and patriotic songs. Youtube channel name is  Ayisha Abdul Basith. Now she has 236,197 subscribers and 59,149,104 views.
12)Abhijith Vlogger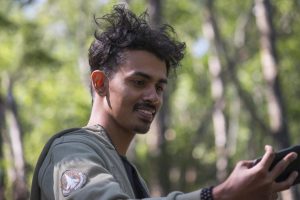 Abhijit, One of the famous YouTuber from Kerala. His youtube channel name is Abhijith Vlogger, managing movie review, travel topics. We also cover an interview with abhijith vlogger.
The order will be not a ranking based. If you are a Famous YouTubers From Kerala and you want to list your channel, send your bio and info about your channel to [email protected]