How to Apply For Pradhan Mantri Awas Yojna-Download Application Form
Are you looking for a housing loan to build a dream home?.There is a good scheme available from the central government called Pradhan Mantri Awas Yojna.This scheme offers very low rate interest starting from 2%.The normal housing loan interest is starting Form 8%.This interest rate is very high form medium Financial range people.Many peoples are in our country has no own home and they are staying in renting homes.Own home is a dream, but the interest rate on housing loan will pushdown there dream.Pradhan Mantri Awas Yojna is the best option for that kind of peoples.
>>How To Check Your Aadhaar Number Is Valid Or Not Deactivated
The procedure is same as normal housing loan, after the loan sanction the bank will contact central government for the subsidy.The subsidy amount will help to down the interest on the loan amount.The applicants can be categorized into three, the categories are listed below.
If your annual income is up to 3 Lakh, Then You are in EWS Category
If your annual income is 3 lakh up to 6 lakh, then You are in LIG category
If your annual income is 6 lakh up to 12 lakh, then You are in MIG-1 category
If your annual income is 12 lakh up to 18 lakh, then You are in MIG-2 category
You can use this loan amount to build a new home or buy a home.The maximum house area is up to 1184Sqft.You will get 6.50 % interest subsidy up to 6 lakh loan, 4% interest subsidy for up to 12 lakh loan and 3% interest subsidy for loan amount from 12 lakh to 18 lakh.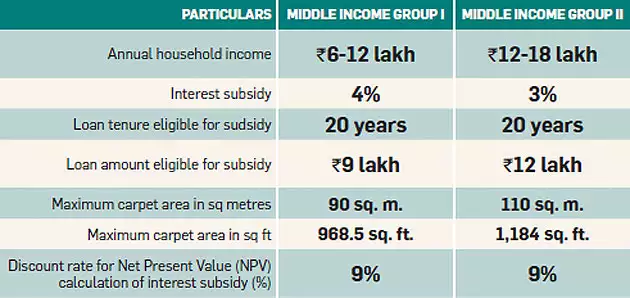 Download Pradhan MMantriAwas Yojana Application Form
Pradhan Mantri Awas Yojna scheme is only available for urban areas.To check your area is in the Urban category just log in to http://pmaymis.gov.in.The Mission is being implemented during 2015-2022 and provides central assistance to Urban Local Bodies (ULBs) and other implementing agencies through States.
Also, read>>Register and chance to win a Mobile Phone